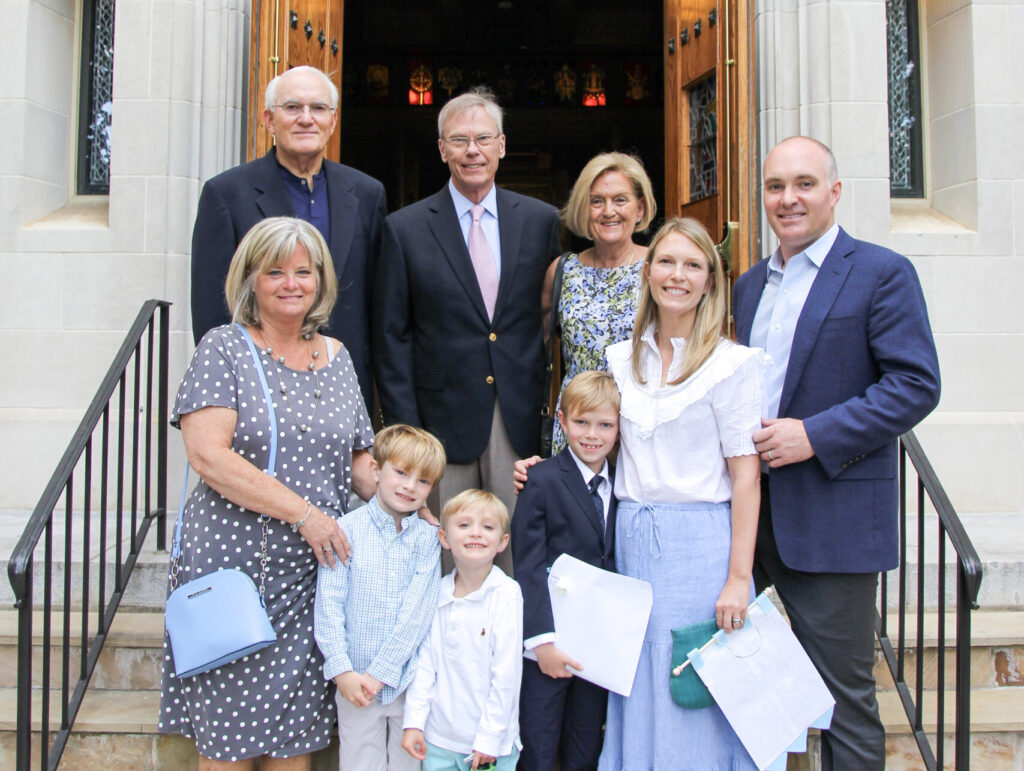 The Cathedral Fund
Your parish family, your legacy
Planning a gift from your estate to the Cathedral of Christ the King creates a legacy without sacrificing income you need today. Bequests of any size are welcomed.
In our earliest years, one of our founding families asked a fellow parishioner to leave something in her will to the Cathedral. She responded by creating a charitable trust, naming the Cathedral as a beneficiary. This gift was small at first but has grown significantly over the decades. It continues to bless the Cathedral each year.
Just as this woman did with one small but timeless act of generosity, you too can impact our parish for generations to come. Join us in building upon our heritage by planning a legacy gift now.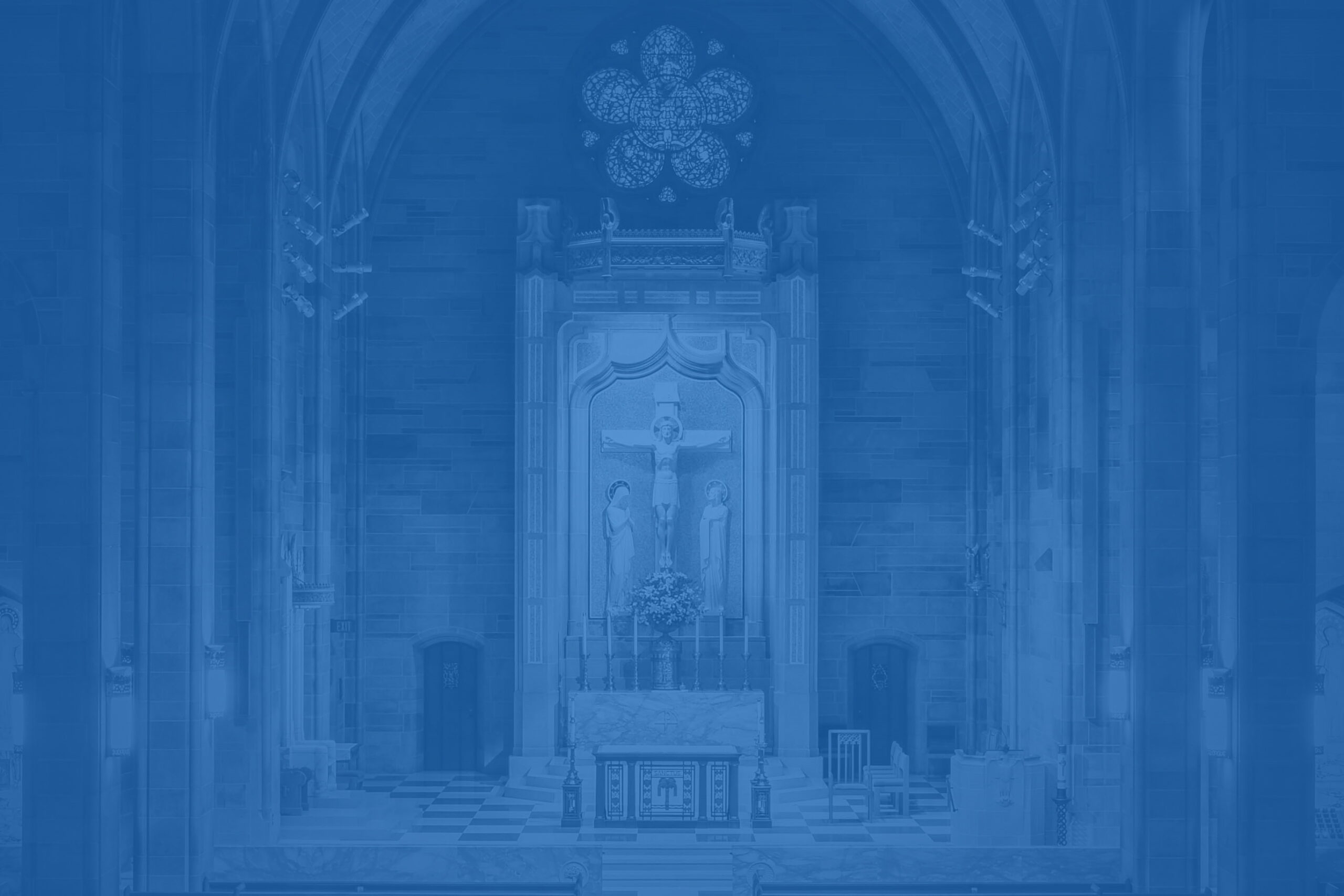 Gifts of a Lifetime
Bequests
Outright Bequests
A bequest in your will is a simple, popular method for remembering the Cathedral. You may specify that the Cathedral receive a specific dollar amount, a certain percentage of your estate, or a certain asset. If you have a valid, up-to-date will, your attorney can add the Cathedral Fund as a beneficiary through a simple amendment called a codicil. Bequests of any size are welcomed.
Contingent Bequests
A contingent bequest in your will means that the Cathedral Fund will receive certain assets only if a named individual beneficiary precedes you in death.
Trusts
Charitable Remainder Trusts
You can make a substantial gift yet continue to receive income during your lifetime from the trust assets. You receive a tax deduction for the year in which the trust was created and then, upon your death, the trust assets pass to The Cathedral Fund.
Testamentary Trusts
Created by the terms of your will and activated at your passing, these can provide income for one or more persons for life, with the trust assets ultimately passing to the Cathedral Fund.
Other Vehicles
Gifts of Real Estate
It is possible to make a gift of any quality property you own.
Gifts of Life Insurance
Giving a life insurance policy can provide a current tax deduction and, upon your passing, provide a benefit to the Cathedral.
Gifts of Retirement Assets
Another attractive option is to designate a portion or all of the funds in a qualified retirement plan to The Cathedral Fund. Such an arrangement can enable the funds to avoid otherwise applicable income and estate taxes.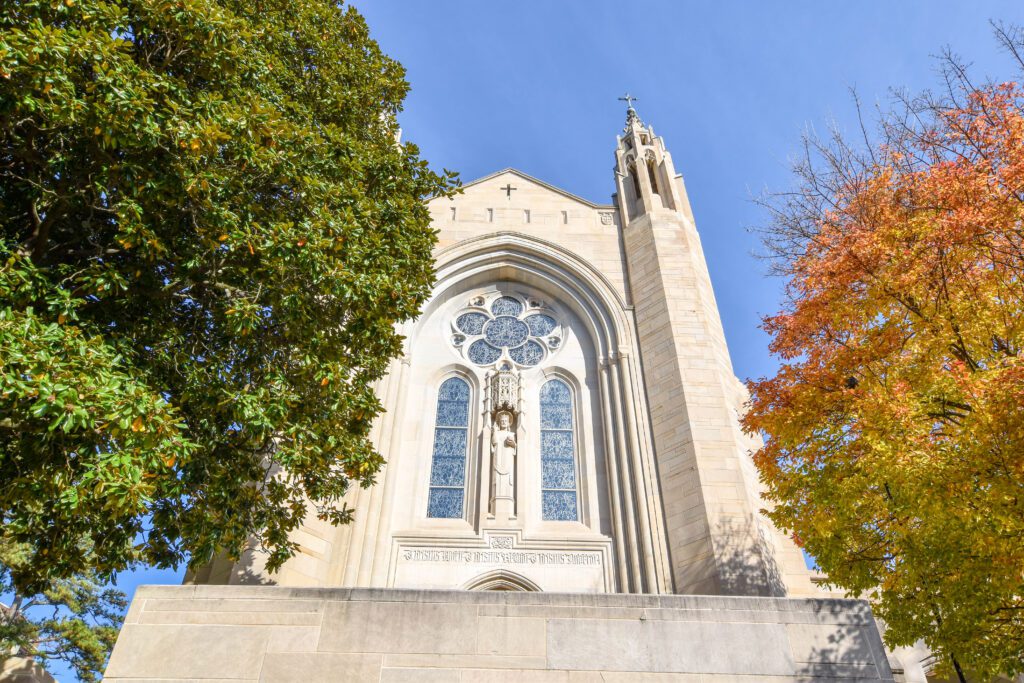 How to Designate the Cathedral as a Beneficiary
Designate your gift to the Cathedral of Christ the King's "Cathedral Fund" by providing this language to your estate and financial planners.
Alternatively, you may designate your gift to a permanent Endowment fund managed by the Catholic Foundation of North Georgia for our benefit. Your gift is protected as principle, invested for growth, with gains distributed to the Cathedral annually when gains occur. Choose from:
Cathedral of Christ the King Endowment Fund
for any need
Andy Smith Cathedral Liturgical Fund
for liturgical need
David and Fay W. Prince Family Endowment Fund
for the senior ministry
Msgr. Thomas A. Kenny Endowment Fund
for the poor