Life Teen Summer Camp
Join CTK Life Teen and 200 other teens from around the country for the most unforgettable week of your life at Life Teen Summer Camp! Life Teen Summer Camp brings together top Catholic speakers, musicians, fun, and adventure, all to the beautiful Life Teen Covecrest in the North Georgia Mountains.  You DO NOT want to miss this!
Who: Open to all 2017-18 High Schoolers, Catholic or not
What: Sessions | Sports | Games | High Ropes | White Water Rafting | Mass | Adoration | Worship
When: June 3-8 | Monday-Saturday
Where: Life Teen Covecrest  | Tiger, GA
Cost:  $250 Deposit at Registration | $400 Final Payment by April 30th | Scholarships Are Available
Register: Click Here to Register!
Teen Testimony from Life Teen Summer Camp:
There are so many reasons why I loved camp. One, is the community that we built. Our CTK group got so close and we were able to be so vulnerable with each other. We shared so many laughs and created priceless memories on that trip. Two, camp was so much fun every day. We did the ropes courses and zip lining and white water rafting. We went to the waterfall and swam in the lake. It was a blast! And finally, most importantly, my faith grew tremendously. I actually loved going to mass there. We had mass outside in front of the lake and mass on top of the mountain. The sessions were powerful, but not overwhelming and we had amazing missionaries to break down the talks with. God is present always, but you will feel him in exceptional ways at Covecrest over that week at camp. Every teen should experience camp because you will be transformed. Your faith will ignite and you will never forget the memories you make there. Covecrest will feel like home, come home.
Why Life Teen Summer Camp?
FLYING HIGH:
Want to have fun up in the air? From zip lines, to rock walls, to leaps of faith, the challenge ropes courses are designed for personal and team growth where teens can learn to overcome personal fears.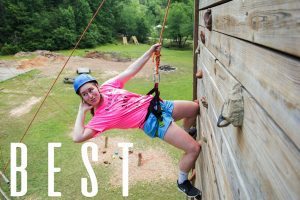 LET'S GET MESSY:
You haven't truly lived until you've gotten messy at LT Summer Camp. Every year there are bigger and better messier games, obstacle courses, and amazing white water rafting that will keep you on your toes.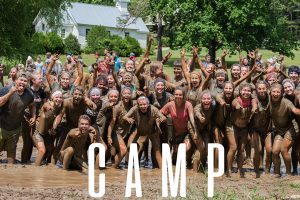 SOMETHING FOR EVERYONE:
With plenty of free time, you'll also have the chance to choose your fun. Why not play the most epic game of soccer ever? Feel like being creative? There's an Art Barn where you can create art, play music, and more. Or hop in the lake & keep the water activities going!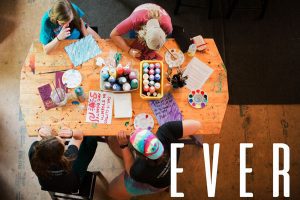 Life Teen Summer Camp FAQs
What is Life Teen Summer Camp?
Life Teen Summer Camp is a week long (Mon-Sat) Catholic summer camp out on by Life Teen Internaional. CTK will be joined by 200 teens from parishes across the country for an unforgetable and transformative week aimed at growth in community and discipleship.  Life Teen Summer Camps serve thousands of teens over the summer and are hosted by the top names in Catholic Youth Ministry and music.
Where is LT Summer Camp?
Life Teen Summer Camp is held at Covecrest, Life Teen's camp and retreat center in the North Georgia Mountains.
Where will the teens sleep?
Parishes will be assigned single gender cabins upon arrival.  Each cabins has bunk beds and shared bathrooms.  CTKYC staff and Core members of the same gender will join the teens in the cabins for supervision.
What's the transportation situation?
Our group will meet at CTK on Monday in the early afternoon.  Our CTK staff and Core who will be attending the camp will drive the group up (approx. at 2 hour drive).  We will return to CTK around 4pm on Saturday afternoon.
Will they go to Mass while there?
Yes, daily Mass will be offered at camp, however because the camp ends before the Saturday vigil, teens will not be able to fulfill their Sunday obligation at camp.  Please plan on attending the Saturday vigil or Sunday Mass with your teen.
Who are the chaperones?
CTK Young Church staff and Core members.
What do they bring?
Registered teens will receive a packing list and information sheet prior to the trip!
Will my teens have fun?
Yes! In addition to powerful talks and encounters with the Sacraments, teens will have a blast getting to know new friends, spending time with old ones, as they participate in dynamic camp activities such as high ropes, white water rafting, and messy games.
I heard there are scholarships available?
Yes!  Thanks to the incredible generosity of CTK parishioners through the Youth365 Fundraising Campaign, we'll be able to make sure no teen is turned away for financial reasons.  If you're in need of a scholarship, click here for our online scholarship application.  We're happy to help make this retreat possible for your son/daughter!
What if we register but have to back out later?
No worries!  Just email Colleen to let her know as soon as possible.  Let us know by February 28th for a refund of your deposit.  Anyone backing out after February 28th will unfortunately not receive a refund.