Through our High School ministry, we seek to create a joyful community of growing disciples in love with Christ and His Church. We do that through Sunday night experiences, retreats and mission trips, small groups and opportunities for service.
We want our students to:
Be connected to a joyful community of teens striving for holiness
Have a personal and growing relationship with God
Love and understand the Catholic Church and the sacraments, especially the Eucharist and Reconciliation
Be excited to continue their faith journey by plugging into a Catholic community after high school
4:00 PM MASS
Every Sunday, our parish hosts a Mass from 4:00-5:00 PM prior to our Sunday night Young Church gatherings. This is a Mass with contemporary music, and opportunities for teens to serve as lectors, EMs, greeters, and ushers, as well as in the band.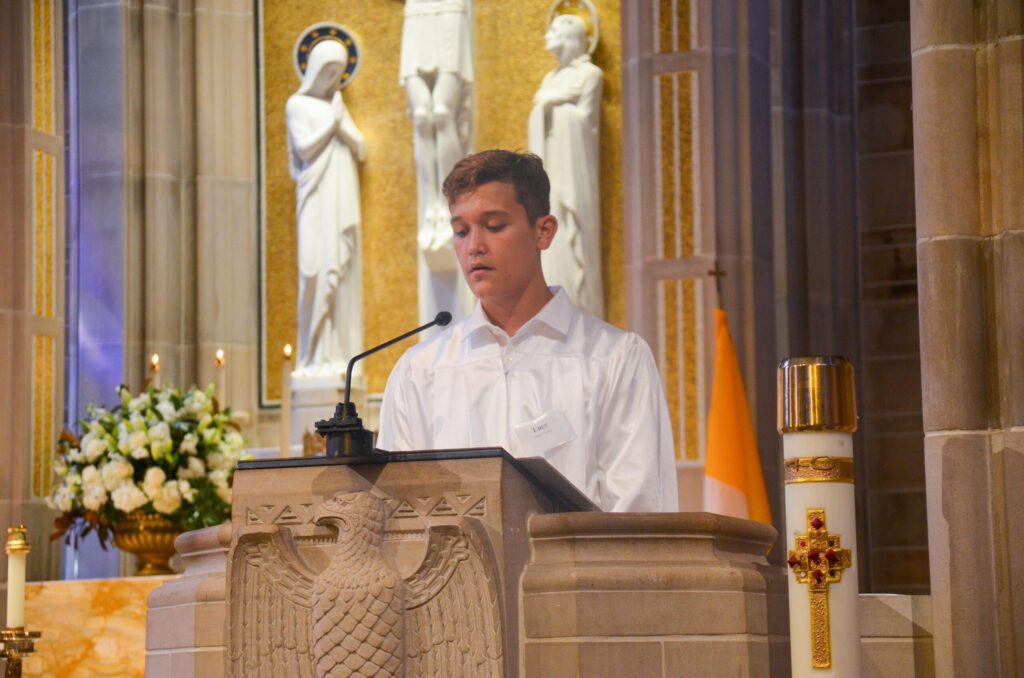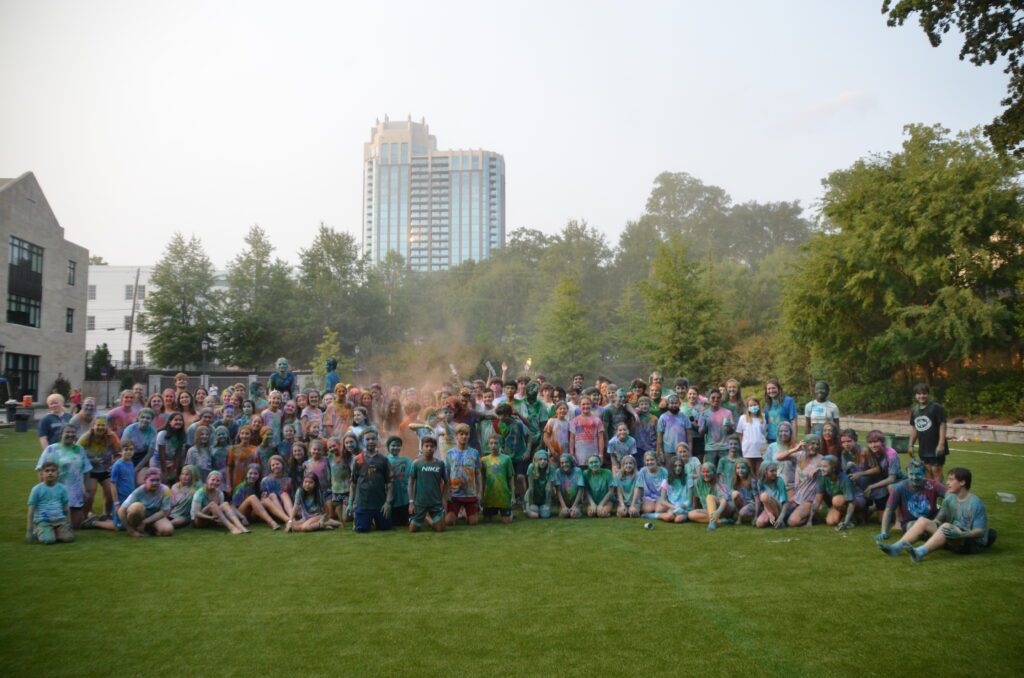 HIGH SCHOOL MINISTRY
Our Sunday night experience primarily for 9th-12th graders. We meet Sundays from 5-6:45 PM. We start directly after the 4 PM Mass, and then break out for dinner, community, a powerful message, and small groups in Kenny Hall.
EVENTS
Sometimes, we just need to get away so that we can focus on bonding as Christ-followers and listen to the voice of God in our lives.