The Cathedral Children's Choir program seeks to develop life-long singing and musicianship skills for every student and to deepen their love of God and the liturgy. Choristers will learn that it's not just adults who have real contributions to make, but that children can offer their voice as a gift to God as well.
Because the Cathedral Children's Choir Program provides music for the Sacred Liturgy, students not only learn about music, but they also learn about the liturgy. We cover the importance of participation, the meaning of gestures and postures, and music for the liturgical year.
Our repertoire spans thousands of years of music, from new compositions to ancient chants.
The Cathedral Children's Choir program holds membership in Pueri Cantores, the official children's choir organization of the Catholic Church and the Vatican, and RSCM America, the Royal School of Church Music America.
Cathedral Boy Choir
For boys 3rd-8th grade
Rehearsals
Wednesdays
3:30-4:30 PM
Sings
9 AM Mass
twice per month, Christmas Eve
Follows Royal School of Church Music (RSCM) vocal training methods
Cathedral Girl Choir
For girls 3rd-8th grade
Rehearsals
Thursdays
3:30-4:30 PM
Sings
9 AM Mass
twice per month, Christmas Eve
Follows Royal School of Church Music (RSCM) vocal training methods
Preparatory Choir
For choristers Kindergarten-2nd grade
Rehearsals
Tuesdays
3:30-4:15 PM
Sings
at Mass four times a year, incl. Christmas Eve
Pre-reading/early reading
Wiggle-worms welcome!
Emphasis on participation, games, dances
Early arrival begins at 3:00.
All children's choir rehearsals begin at 3:30 to allow time for students from other schools to arrive. Early arrival students will be provided with a snack and an activity to fill the 30-minute time between school release and the start of choir.
Attendance.
Regular attendance is strongly recommended. Other activities (soccer or the school play) come and go, but choir is consistent. If your child needs to take a break for a few weeks to make time for another activity, please let the director know. If we have a special performance, tour, recording, or other project come up, parents will be notified and asked for a specific commitment related to that event, for example Christmas Eve Masses will have required rehearsals. The more the singers put into choir, the more they will get out of it.
Parish School of Religion Students. Singers who participate in Sunday PSR should sign up for 10:30 PSR. The 10:30 sections of PSR tend to fill up first, so please do this right away if you can. We will do our best to accommodate as many as we can.
Choir Robes.
Cathedral Boy Choir and Cathedral Girl Choir will wear robes and sing from the loft. The Preparatory Choir will sing downstairs and wear "Sunday Best."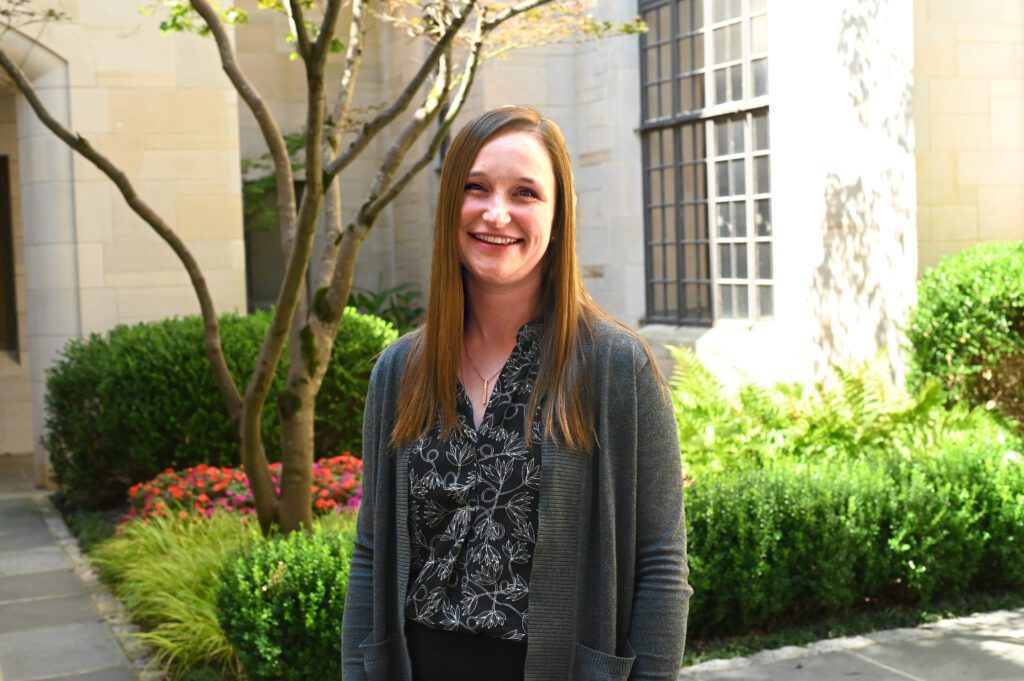 The Director
Brenda Accurso is the coordinator and director of children's choirs at Christ the King. She holds a Bachelor of Music in Piano Performance from the University of Mary-Hardin Baylor and a Master of Sacred Music from the University of Notre Dame. She lives in Brookhaven with Michael and their three children.