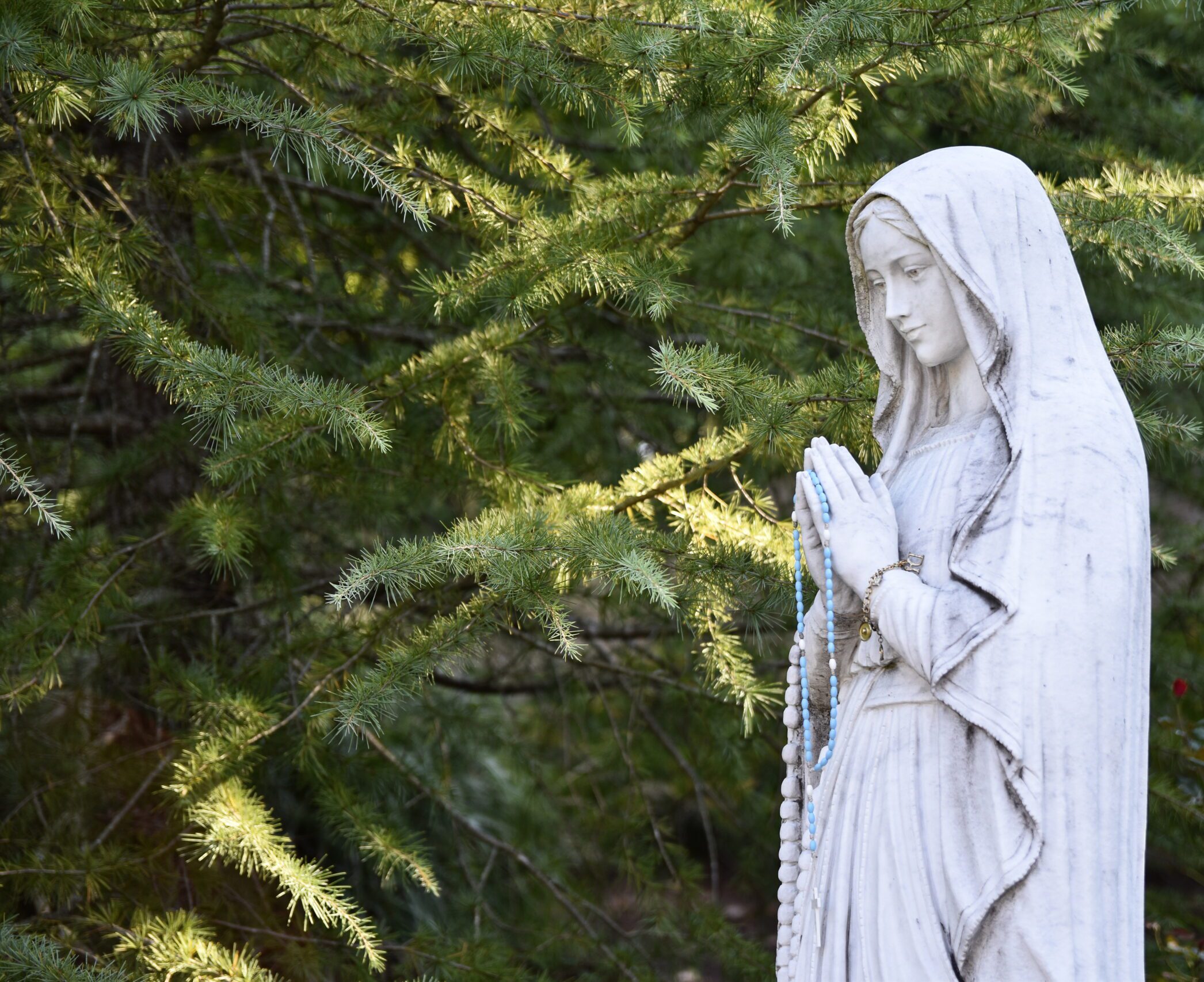 Immaculate Conception
of the Blessed Virgin Mary
A Holy Day of Obligation
Thursday, December 7 (Vigil)
5:30 PM • 7:00 PM en espanol

Friday, December 8
6:45 AM • 8:10 AM • 12:10 PM • 5:30 PM • 7:00 PM en espanol
Sunday Masses
In the Cathedral

7:30 AM
9:00 AM
10:30 AM ►
12:00 PM
4:00 PM
5:30 PM
In the Hyland Center

10:30 AM





Saturday Masses
In the Cathedral

8:10 AM
4:00 PM ►

Weekday Masses
In the Cathedral
 6:45 AM
8:10 AM
12:10 PM (+ Rosary) ►
Holidays
On the following holidays, we will only have the 12:10 PM Mass:
■ Martin Luther King, Jr. Day
■ Presidents' Day
■ Memorial Day
■ Independence Day (Monday-Friday)
■ Monday after Independence Day (when it falls on a weekend)
■ Labor Day
■ Columbus Day
Misas en Español
Adoration
Holy Hours
Thursdays, 6:00 PM
Before the 7:00 PM Spanish Mass
Adoration Chapel
Our Perpetual Adoration Chapel is currently open 24 hours a day. From 10 PM-6 AM the Chapel is not open to visitors, only to assigned guardians.
CTK Adore
Wednesdays, 12:10 PM-3:00 PM
Join us immediately after the 12:10 PM Mass on Wednesdays for a Rosary and Holy Hour in the Cathedral.
Confessions
In English
Saturday
Following the 8:10 AM Mass
Confessionals
3:00 PM-3:50 PM
Confessionals
Tuesdays + Thursdays
7:15 AM-7:45 AM
Confessionals
En Español (Catedral)
Jueves
6:00-6:45 PM
Confesionarios