Employment Opportunities
The Cathedral of Christ the King (CTK) is a thriving parish serving close to 6,000 families in Atlanta, GA. The Cathedral, founded in 1936, became the Cathedral of the Archdiocese of Atlanta in 1956. Currently, CTK serves the parish celebrating three daily masses Monday – Friday, ten weekend masses, and offers over 100 ministries.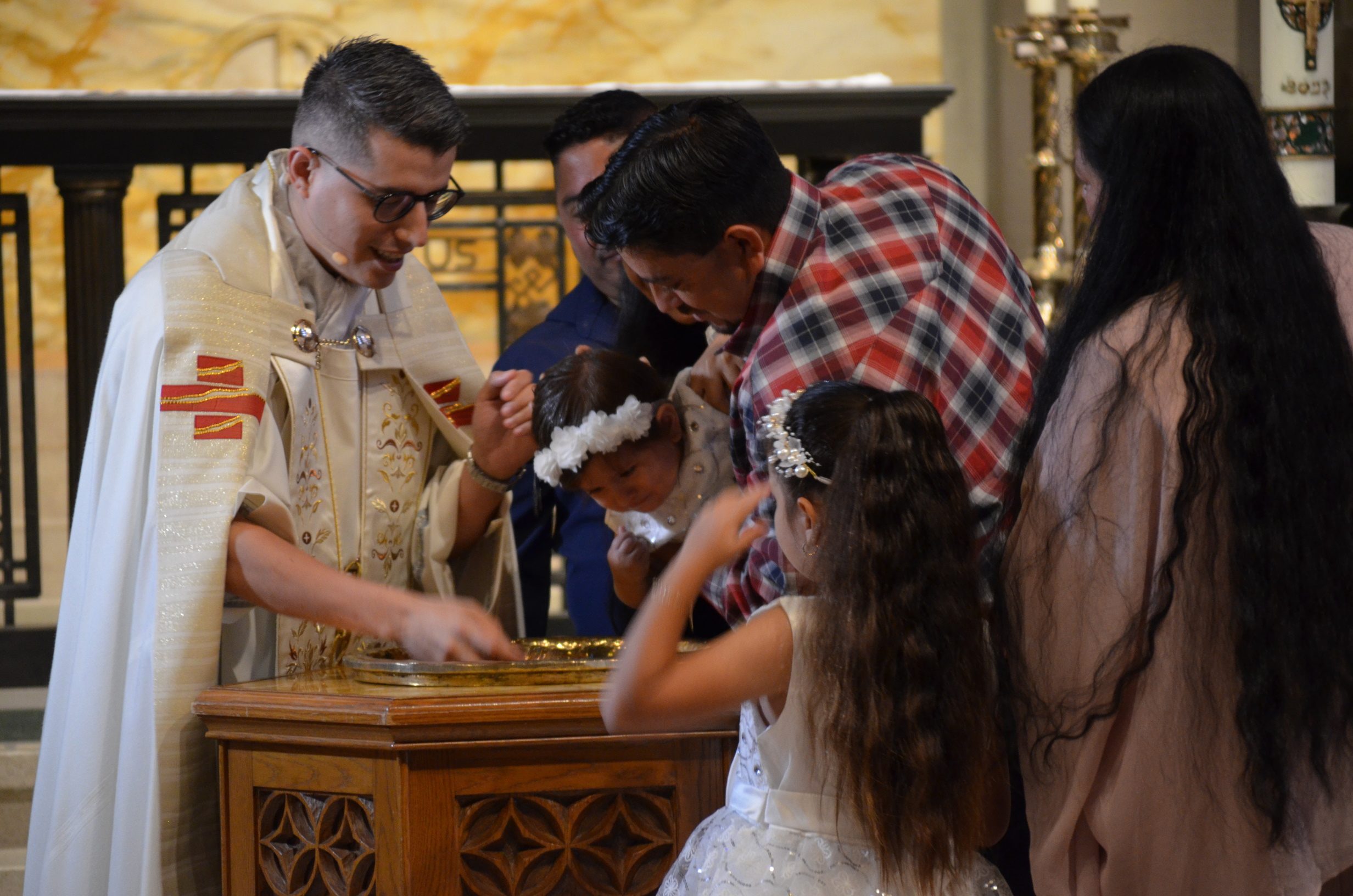 Hispanic Ministry Coordinator
Prior to July 1, 2022, the Hispanic Ministry served the Cathedral and Mision de Cristo Rey. With approval of the Archbishop, the mission has become stand-alone and is no longer part of CTK. The Hispanic Ministry at CTK serves approximately 300 families through religious education for children, teens and adults, men's & women's study groups, sacramental prep, workshops and classes. The Hispanic Ministry Coordinator is a full-time/40 hours/week) that reports to the Hispanic Priest and supports the Hispanic Ministry by assisting with all aspects of administrative management and coordination, for data input and various system updates and translating from English to Spanish.

Read more ➡️
Primary Responsibilities:
■ Greeting visitors in the HM office, answering phone calls and responding to emails in a professional and timely manner.
■ Provide visitors with accurate information about ministry activities.
■ Manage inventories of office supplies and reorder as needed.
■ Complete registration of new parishioners using the online form.
■ Update Raiser's Edge for parishioners and volunteers as needed.
■ Handle business correspondence.
■ Organize meetings and schedule space as requested by HM Priest.
■ Manage the collection and payment of funds from the different ministries for activities according to CTK guidelines.
■ Manage the process of visiting Hispanic foreign priests with the Archdiocese of Atlanta.
■ Schedule substitute priest for regularly scheduled Hispanic masses and confessions; coordinate with CTK Clergy scheduler.
■ Schedule Community baptisms and create necessary paperwork and certificates.
■ Schedule Community weddings and celebrations; schedule individual weddings; coordinate with CTK staff responsible for wedding/baptism scheduling.
■Record baptismal registration and sacraments after sacraments are complete and submit to the assigned person.
■ Prepare mass books for Hispanic masses including prayers of the faithful and mass intentions.
■ Work closely with the Director of Communications to create content for bulletin, social media, emails, etc.
■ Assist parishioners with program registrations using the online forms.
■ Coordinate and track Archdiocesan required background screenings and VIRTUS certification for HM volunteers; coordinate with Database Coordinator.
■ Coordinate schedule for HM VIRTUS sessions with designated HM facilitator and Anglo facilitors.
■ Attend HM staff meetings and CTK staff meetings.

Qualifications, Skills and Abilities:
■ Must be a practicing Catholic in good standing with the Church and fully committed to Catholic moral teachings and tradition.
■ College degree preferred.
■ Spanish and English speaker – fluent in both.
■ Strong knowledge of Hispanic culture.
■ Strong computer skills including, but not limited to, Microsoft Office, email platform (flocknote) and database management.
■ Excellent oral and written communication skills.
■ Excellent organizational and administrative skills.
■ Team player.
■ Attention to detail.
■ Strong customer service orientation.

Interested candidates should send their resume, along with a letter of interest, to jobopening@ctking.com.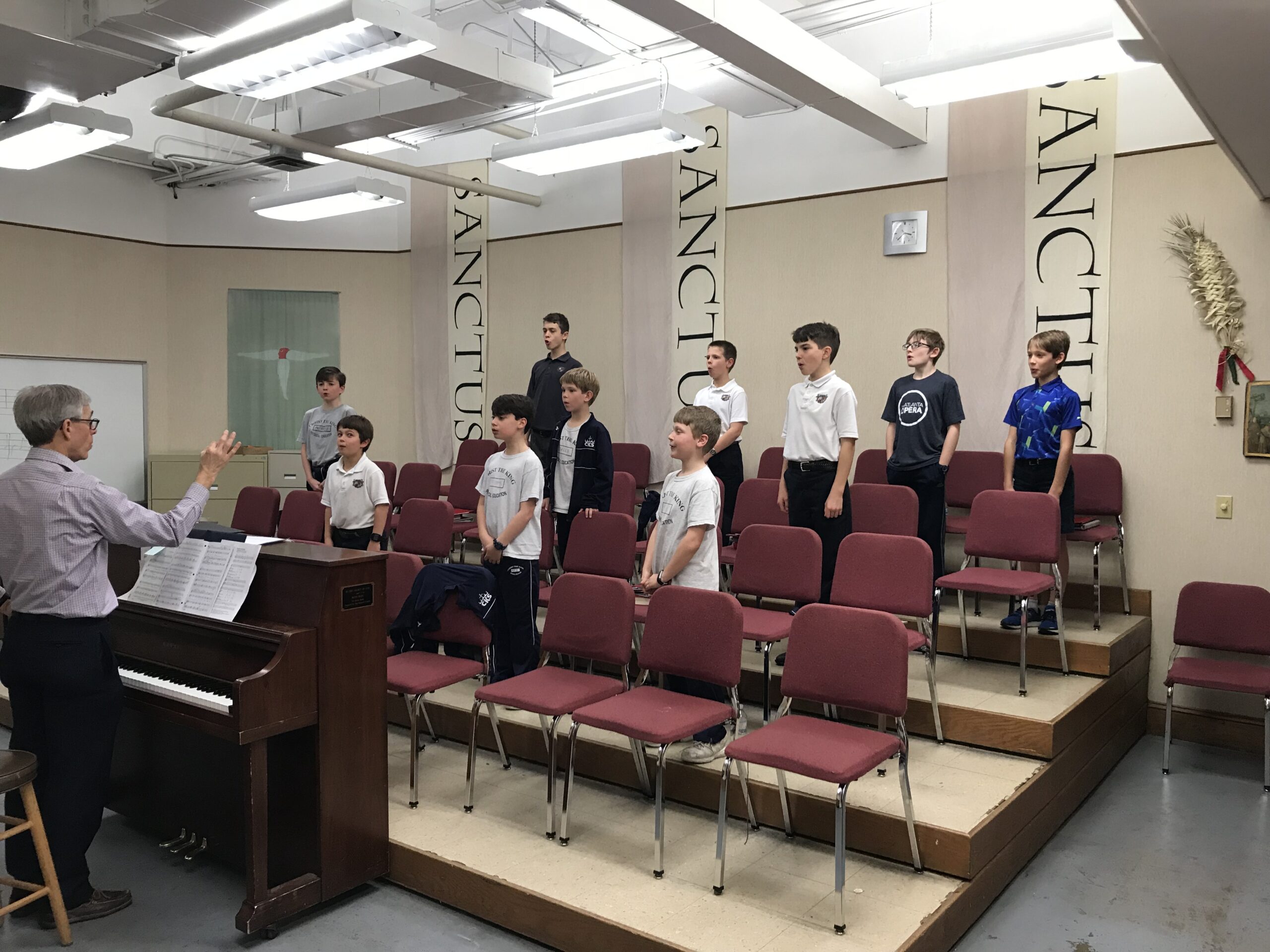 Assistant Organist and Coordinator of Children's Choirs
The Assistant Organist and Coordinator of Children's Choirs is a full-time position and reports to the Director of Liturgy/Choirmaster and the Director of Music/Cathedral Organist. The position assists the Cathedral Organist playing for five total weekend masses, Holy Days of Obligation, Thanksgiving, Holy Week liturgies, First Holy Communion, First Reconciliation, school graduation, and other archdiocesan and parish Masses/events as requested. This position is responsible for all Children's Choirs under the direction of the Choirmaster.

Read more ➡️
The Children's Choirs have been "on hold" since March 2020. The goal is to bring them back as soon as possible. The Children's' Choirs include:
 
The Cherub Choir:  Open to boys and girls in Kindergarten, Pre 1st and 1st grades. The Choir seeks to develop a love for music through singing, instruments and movement.  Rehearsals are weekly during the school year; the choir sings several times a year before the Sunday 9:00 AM Mass.
 
The Preparatory Choir: Open to boys and girls in grades 2 and 3. The Choir seeks to build a foundation of beginning musical principles and an understanding of the importance of sharing one's musical gifts. Rehearsals are weekly during the school year; the choir sings once a month at the Sunday 9:00 AM Mass.
 
The Cathedral Boy and Girl Choir: Open to choristers in grades 4 through 8. The Choir seeks to develop the gift of music in worship while learning the principles of music reading, vocal production, and liturgy. Rehearsals are weekly during the school year; the choir sings at the Sunday 9:00 am Mass.
 
PRINCIPAL DUTIES – Children's Choirs
■ Plan all aspects of music for each of the Children's Choirs.
■ Schedule introductory meetings with parents as needed.
■ Choose and teach appropriate repertoire for the liturgy.
■ Schedule and conduct the weekly choir rehearsals and performances.
■ Maintain and organize the choral library.
■ Schedule masses in which the choirs sing: 9:00 am Sunday Mass and First Communions.
■ Communicate with parents regarding rehearsals and performance.
PRINCIPAL DUTIES – Assistant Organist
■ Assist Cathedral organist in playing organ for various events and masses.
■ Assist and collaborate with concert logistics, coordinating visiting choirs, and occasional special music presentations.
■ Attends regular staff meetings and department meetings.
QUALIFICATIONS, KNOWLEDGE, SKILLS, AND ABILITIES
■ Commitment to Roman Catholic liturgy and worship
■ Bachelors of Organ Performance, Choral Conducting or Sacred Music degree
■ Experience working with young voices
■ Excellent choir directing skills
■ Excellent organ playing skills in Catholic liturgy
■ Excellent skills in  communication, collaboration, and administration
■ Ability to establish and maintain effective working relationships
■ Availability to carry out responsibilities in the evenings, weekends, and holidays
■ An exceptional reputation as a musician and individual
COMPENSATION
■ Highly competitive salary for today's job market
■ Professional development opportunities
■ Vacation, health benefits, sick leave pre-established per Archdiocesan policy
Please apply with a resume and cover letter. Submit materials to jobopening@ctking.com.