Thank You!
We're so grateful for everyone who joined us for our July 13 parish communications workshop. We hope it armed you with tools, tips, and resources to improve your communications program.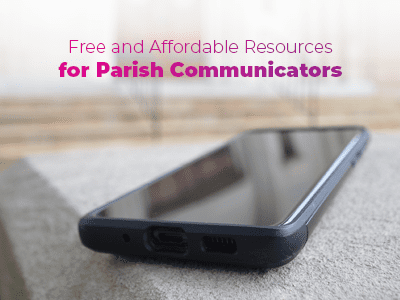 Free and Affordable Resources
Download this booklet full of resources you can use to create graphics, edit video, and plan out your social media.
Intro | Working with the Archdiocese
Session #1 | Effectively Evangelizing Your Parishioners
Session #2 | What Goes on Your Website
Session #3 | Best Practices in Social Media
Session #4 | Making a Better Video
Closing Session | What's Next
Recommended Reading from our Speakers