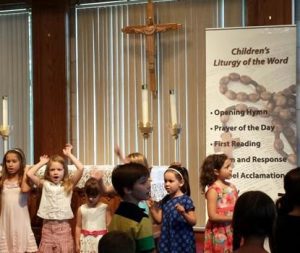 Children's Liturgy of the Word is offered at the 9:00 a.m. Sunday Mass as an opportunity for children to hear the Word of God proclaimed using words and signs that are adapted to a child's stage of faith development.
Children from 4 years old thru 3rd grade can participate in the introductory rites of the Mass with their family, leave before the first reading, and return to their parents for the Liturgy of the Eucharist.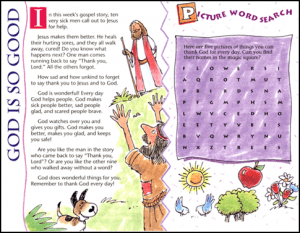 An Explaining God's Word flyer, related to the weekly Gospel, is provided to the children who participate.
This ministry is led by volunteers.