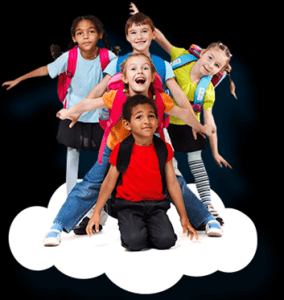 Rainbows for All Children is dedicated to being the premier source of peer support for all youth as they navigate grief and heal from loss, whether from death, divorce, deployment, or other trauma. Rainbows for All Children fosters awareness that youth require support to heal.
Groups meet on Tuesday evenings from October thru February
Rainbows Meeting Dates @ Christ The King:
10/23/2018– Meeting 1: One of a Kind / Me, myself and I
10/30/2018 – Meeting 2: Inside Out / Feelings
11/13/2018 – Meeting 3: Why My Family? / Getting through the Grief
11/27/2018 – Meeting 4: Making the Pieces Fit / Making the Transition
12/4/2018– Meeting 5: Anger and Hurt
12/11/2018– Meeting 6: Fears and Worries
12/18/2018 – Celebrate Me Day #1
1/8/2019– Meeting 7: We Are Family
1/15/2019 – Meeting 8: Belonging / Where Do I Fit In?
1/22/2019– Meeting 9: Stepfamily
1/29/2019– Meeting 10: Acceptance / Endings and Beginnings
2/5/2019 – Meeting 11: Coping Tools / Weathering the Storms
2/12/2019– Meeting 12: Helping Others / Reaching Out
2/26/2019 – Celebrate Me Day #2
Workbooks and supplies are provided at no cost to the participant.
Parents also have the opportunity to meet while the children are in their age specific groups.
Program trained facilitators are provided by both the Junior League of Atlanta and the Cathedral of Christ the King.
Forms: 

Information Sheet
Registration Form
Contact: