All men of Christ the King are invited to participate in the CTK Men's Club.  We are scheduling a year-round series of events to provide the men of our parish the opportunity to fellowship with one another, develop friendships, expand professional networks, discover ways to grow spiritually, and learn how to become more involved in the parish community.  Our regular meetings will offer a social hour, catered dinner, and topical speakers from the worlds of politics, business, religion, academia, sports, and entertainment.  Please feel free to invite friends to our events – including non-Catholics.
Upcoming Events: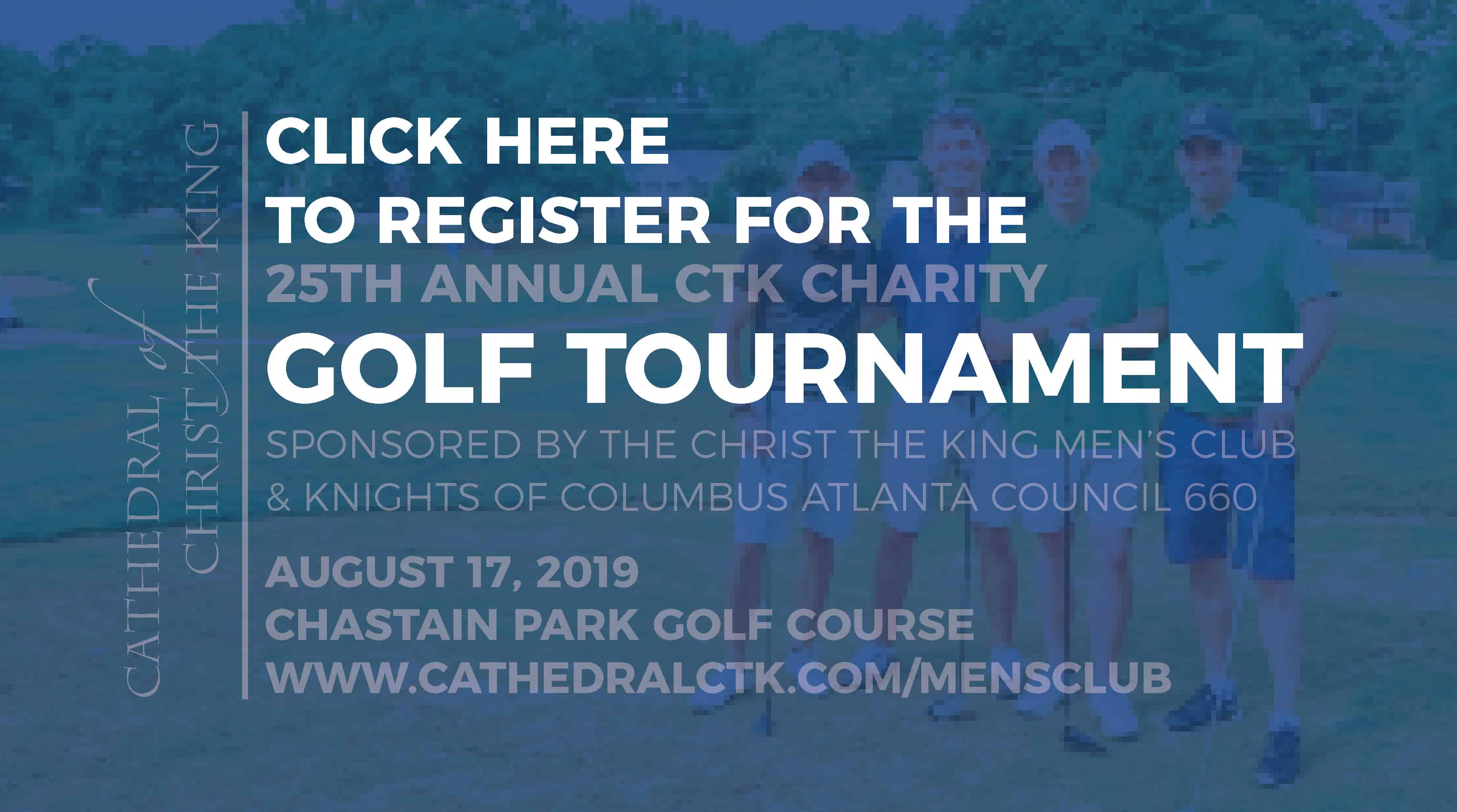 25th Annual CTK Charity Golf Tournament

Saturday, August 17th
8:00 AM Shotgun Start
at Chastain Park Golf Course
Your donation supports:
Annual CTK Pancake Breakfast (800+ parishioners/ guests served for free)
Charities, past recipients include:

Mercy Care
Cristo Rey and Sophia Academy
CTK Hispanic Mission and CTK St. Vincent de Paul
Atlanta Community Food Bank
Our Lady of Perpetual Help Home
Contacts:
Mike Penney at (770) 457-5327 / mapenney@mindspring.com
or Mike Vonck at (404) 814-9971 / michael.vonck@gmail.com
Join the CTK Men's Club Email List:
Contacts:
Mike Penney, 770-457-5327, mapenney@mindspring.com
or John Monroe, 678-360-8818, jemonroe27@gmail.com
Beyond fellowship, one of the key goals of the Men's Club is to encourage men to become a positive reflection of Jesus — at home, at work, and in the community.
To Know, Love, and Serve as Jesus Did