Each year Christ the King and Habitat for Humanity work in partnership as agents of God's justice to provide a clean, safe affordable home to a family with limited financial means.We an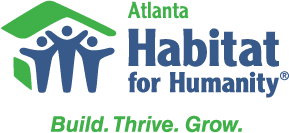 We will be participating in a Spring/Summer Habitat build with limited volunteer spots.
The dates for volunteering in 2022 are as follows:
June 18, June 25, July 9, July 16, July 23, July 30, August 6, and August 13.
If you have any questions concerning the build or how you can get more involved, please feel free to contact our Habitat Ministry Leader Julie Thompson at
JulieThompson805@yahoo.com
.