Each year Christ the King and Habitat for Humanity work in partnership as agents of God's justice to provide a clean, safe affordable home to a family with limited financial means.We an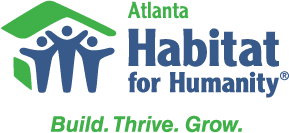 Christ the King is sponsoring a Lenten Habitat build in April/May 2023 followed by the dedication on June 3, 2023. We have many volunteer opportunities available.
The dates for volunteering are April 1, April 22, April 29 and May 6.
We are still in need of volunteers for Saturday, May 6!! Sign up to volunteer below.
Lunch, snacks and drinks will be provided by Christ the King on the site.
This volunteer opportunity is open to all parishioners age 16 and older.
Additional Resources: